Kyle Newsom-Principal Troy Peoples-Assistant Principal
"The mission of Chipley High School is to INSTILL values, to DEVELOP skills, and to ESTABLISH goals that will ENABLE lifelong SUCCESS."
---
CHS Schedule Release Dates, Freshmen Orientation, and Open House!
Monday, August 1: Class schedules released for grades 11 & 12 only (Drop/Add from 9:00 am-2:00 pm)
Tuesday, August 2 and Wednesday, August 3: Counselor office closed due to Professional Development Days
Thursday, August 4: Class schedule pick-up for grades 10-12 from 9:00 am - 12 Noon
Freshman Orientation (9th grade schedules released)--1:00 pm
Open House (All Grades)--1:30-2:30 pm
Friday, August 5: Class schedule pick-up and drop/add for all grades from 9:00 am-12 Noon
Monday, August 8: Class schedule pick-up and drop/add for all grades from 10:00 am-2:00 pm
Tuesday, August 9: Class schedule pick-up and drop/add for all grades from 10:00 am-2:00 pm
Wednesday, August 10: Classes Begin
Friday, August 12: Last day for Chipley High School drop/add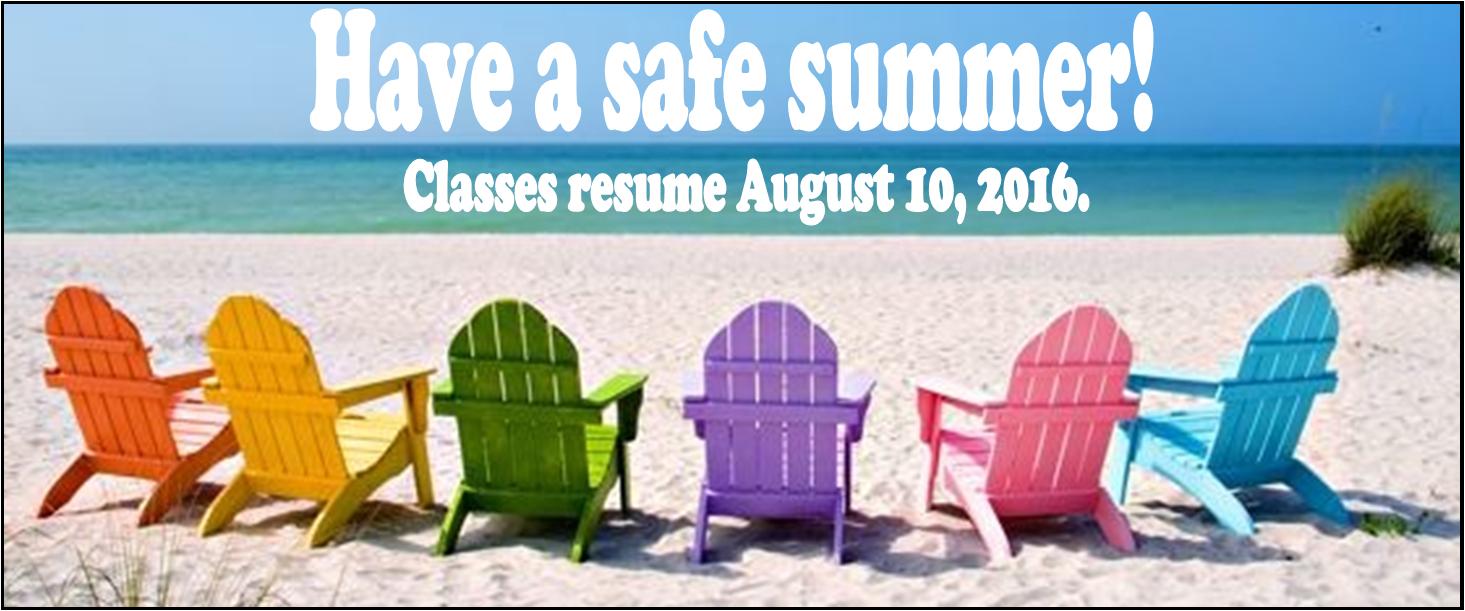 ---
Educational Funding Accountability Act
2014-2015 School Financial Report
---
Washington County School District Applies for 21st Century Community Learning Center Grant
The Washington County School District is applying for a 21st Century Community Learning Center grant for the 2016-17 school year. The grant will provide after school enrichment programs for students in grades 3-5. The following schools will participate in the grant contingent upon approval: Kate M. Smith Elementary School & Vernon Elementary School. If awarded, the afterschool programs will begin on August 15, 2016 and end on May 24, 2017. Notifications and enrollment materials will be sent to parents for participation. The program will be operated by certified instructors. The afterschool programs will included activities in Mathematics, Science, English/Language Arts, Nutrition/Fitness Activities, Study Skills and the use of AVID strategies. As the afterschool programs advance forward, other activities may be added to enhance the learning of our students. Snacks will be provided to all students free of charge. Transportation stops will be provided in the Vernon and Chipley areas for pick-ups.
---
Effective January 6, 2016:
Please be reminded that all absence notes must be turned in within 5 days of returning from an absence. This includes Dr. Notes, parent notes, funeral programs and any other form of documentation intended to be an excuse for an absence. Any form of documentation turned in after 5 days will not be accepted.