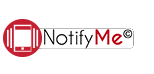 School Events
5/20/2013 to 5/21/2013
5/21/2013 to 5/24/2013
5/22/2013
---
Organizations Events
5/20/2013 to 5/21/2013
5/22/2013
BEING RESPONSIBLE MEANS: Taking responsibility for ourselves and our actions. Coming to school prepared and ready to...
by C/SGT Michelle Fuston On Friday April 12, 2013 Chipley JROTC cadets and guests celebrated their Annual Awards Banquet at...
---
The Lady Tigers were victorious over #1 Northview on Tuesday night. The district championship game versus Jay...
---
| | |
| --- | --- |
| Chipley High Business Students Receive Microsoft Certification Recently, Ms. Kersey's Business students took a certification... | |
---
---
Chipley High School JROTC competed in the Regional Competition held at Chipley High School on March 2 and hosted by...
---
---
| | |
| --- | --- |
| Chipley FFA Parliamentary Procedure team won districts yesterday and will move on to compete at... | |
---
| | |
| --- | --- |
| Congratulations to Cary Laird (flute) and Richard Wayne Davenport (french horn) for being selected to the 2013 Florida All-State... | |
---
| | |
| --- | --- |
| This year, Chipley JROTC has competed in a fairly new competition, the CyberPatriot National High School Cyber Defense Competition.... | |
---
| | |
| --- | --- |
| Davenport chosen Sunshine State Scholar CHIPLEY — The Washington County School Board was also introduced to the district's... | |
---
| | |
| --- | --- |
| The Chipley Tigers traveled to Graceville Friday night to play the Graceville Tigers in boys basketball. The Graceville Tigers... | |
---
| | |
| --- | --- |
| by Battalion S-5: C/2LT Justice Watford On December 12, 2012, Vernon High School JROTC hosted the Academic Challenge.... | |
---
| | |
| --- | --- |
| by Battalion S-5 C/2LT Justice Watford and C/CPL Kristyn Gutierrez Chipley Excels at State Raiders On Friday, December... | |
---
| | |
| --- | --- |
| FFA Sub-District Results Seth Pemberton won 3rd place in Tractor Driving Kennesse Cauley won 3rd place in Prepared Public... | |
---
| | |
| --- | --- |
| The Chipley High School boys basketball teams defeated Mosley in Chipley on Thursday night. In the JV game, Chipley... | |
---
| | |
| --- | --- |
| ATTENTION JUNIOR STUDENTS AND PARENTS: Each year, West Florida Electric Cooperative Sponsors the Rural Electric Youth Tour... | |
---
| | |
| --- | --- |
| Recently, Chipley High School's Science Club hosted their first open laboratory. The members of the Science Club invited... | |
---
| | |
| --- | --- |
| The boys and girls basketball teams at Chipley High School defeated Baker High School on Tuesday. In the boys game, Chipley... | |
---
| | |
| --- | --- |
| The boys and girls basketball teams at Chipley High School hosted Jay on Thursday night. The Chipley girls won 63-26 and the... | |
---
| | |
| --- | --- |
| The Chipley Tigers hosted Freeport in their season opener for boys basketball Monday. The Chipley JV won 55-24, and the Chipley... | |
---
| | |
| --- | --- |
| The Chipley High School Band Department will be presenting its annual concert of holiday music on Tuesday, December 11, at 6:30... | |
---
| | |
| --- | --- |
| Veterans given a Heros Welcome | |
---
| | |
| --- | --- |
| November 15, 2012 Seniors from the around the panhandle attended the Regional Career Fair in Marianna... | |
---
| | |
| --- | --- |
| Friday, November 16 in the CHS Fine Arts Auditorium – ONE NIGHT ONLY! | |
---
| | |
| --- | --- |
| The Chipley High School JROTC program received a special surprise from Cato's on November 8. Every year Cato's... | |
---
| | |
| --- | --- |
| After a tough battle, the Lady Tigers lost to Baker in the Volleyball Regional Finals in Chipley Saturday afternoon. Scores... | |
---
| | |
| --- | --- |
| Chipley High School recognized senior football players, band members and varsity cheerleaders prior to the game against Freeport... | |
---